Novel "Availability Awareness" Mobile Technology.
・Enhances safety while driving.
・Supports your "right to disconnect".
Novel "Availability Awareness" Mobile Technology.
・Support family health care.
・Daily temperature management in the team.
Famous magician supervised
Tracker's schedule manage
Why choose us!
Our patented technology will change the incoming and outgoing telephone technology that has remained unchanged for over 100 years. We are conducting research and development every day, aiming for the cutting edge of technology, paying attention to the new GEEK and enriching our lives.
我々の保有特許技術は、100年以上前から変わらない電話の発信受信技術を変化させます。新しいGEEKに目を向け、また暮らしを豊かにすることに気を配り、テクノロジーの先端を目指して、日々研究開発を行なっています。
Digital
Leading from a representative with a Youtuber experience, total support from website production to video distribution.
ユーチューバー経験のある代表を筆頭に、webサイト制作から動画配信までトータルサポート。
Innovation
New ideas are always patented and acquired. New patents and tools are constantly producing new tools and apps.
新たなアイデアは常に特許出願し取得しています。取得した特許で常に新しいツールやアプリが制作されていっています。
Technologies
We are always following the latest technology trends. Languages currently used mainly by our development are python and nodeJs.
最新の技術トレンドを常に追いかけています。現在弊社開発にて主に用いる言語は、pythonとnodeJsです。
Creative
Engineers and designers work together to further develop the innovation that has arisen from innovation.
イノベーションから生まれた革新性を、エンジニアとデザイナーがチームを組んで、さらに発展させます。
We Will
Will change the conventional way of making phone calls. For nearly 100 years, the caller dials a number, and the recipient (other party) answers. Our app, empowers people to better control when they are contacted.  We call our concept "availability awareness".
従来の電話の仕方が変わります。 100年近くの間、発信者は番号をダイヤルし、受信者(相手)が応答します。私たちのアプリは、人々が連絡を受けたときに、より良い制御を可能にします。私たちはこのコンセプトを「可用性の認識」と呼んでいます。
Master the program from a young age, with experience of Youtuber. Love play online game and mobile app creation.  19 years old CEO loves playing online games and creating apps.
幼少時代からプログラムを習得。ユーチューバーの経験あり。 19歳のCEOは、オンラインゲームをプレイすることとアプリ作成が大好き。
Speaking Chinese is a native class. HSK 6 passed. Currently, Set up a volunteer group when he was a student and sent information to university students living in Beijing.
中国語を話すことはネイティブクラス。HSK6合格。 学生時代は、ボランティア団体を立ち上げ、北京在住の大学生向けの情報発信を行った。
Has 25 years of system development experience. Responsible for security. Love the Motorbike of Megro and Jack Daniel, cigars.

システム開発25年の経験あり。セキュリティ周り担当。バイクのメグロ とダニエル、葉巻をこよなく愛す


Create Your Own Business Today
At first please contact from consultation. We propose construction of a system that suits your business, and application production.
まずはご相談ください。あなたのビジネスに合うシステムの構築、アプリ制作をご提案します。
SUPPORTER / COOPERATION
Our strong supporters / 我々の強力なサポーターたち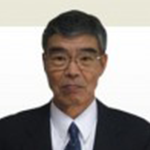 Director of Uchikawa Tax Accountant Office
SADAO UCHIKAWA
uchikawa.info
SUPPORTER'S SOLUTION
Our strong supporter's Solution Service / 我々の強力なサポーターたちのサービス
"Flexibility" with development experience utilizing "smartphone", "social" and "cloud". It is our strength to make full use of the know-how of both sides after fully understanding both advantages and disadvantages by making use of the activity experience as YouTuber. We promise to provide our customers with "a better system, better service".
「スマートフォン」「ソーシャル」「クラウド」を活用した開発経験で備わった「柔軟性」。YouTuberとしての活動経験を生かし、両方の長短を十分に理解した上で、双方のノウハウを駆使することが私たちの強みです。私たちは、「より良いシステム、より良いサービス」をお客様にご提供することをお約束いたします。